WINGS Tennis Classic
Imagine a World Without Violence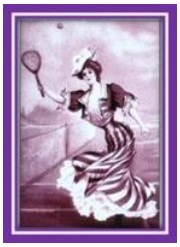 Proceeds benefit the YWCA WINGS Domestic Violence Program and shelter. In the last 46 years, we have raised almost 3 million dollars for this worthy cause. The shelter houses up to 45 victims and their minor children, providing shelter, food, legal services, emotional support, job training, clothing and more to those who have escaped a violent situation, often with nothing more than just the clothes on their back.
Client Success Story: "I arrived at the shelter in fear and had little in the way of job skills. WINGS provided counseling, legal support and helped me search for a job.  I was helped with transportation and learned how to access many of the tools available to be successful on my own. The life we have now would not have been possible without YWCA-WINGS."
Success stories like this one are only possible because of the generosity and support of our donors. Here's how you can help:
Donate a service, experience or product – Items for our raffle, auction or attendee swag bags help to raise funds for the shelter and is a terrific way to advertise your business.
Donate funds -Your tax-deductible donation provides immediate resources for our shelter's clients.
Join us – You don't have to be a tennis player to attend our event. Join us for lunch and the opportunity to bid on some amazing prizes – all for a great cause!
Your donation DOES make a difference and we sincerely thank you for your consideration.
TAX ID# – 95-1641967
Roadmaps and Intersections Forum
Since 2014, we have hosted the Roadmaps Conference which brings together multi-sector partners in order to develop networks, discuss social determinates for health and safety and ultimately advance systems of change that support health equity attended.

Roadmaps and Intersections is an annual convening of Healthy San Gabriel Valley (HSGV). Through this conference, HSGV aims to create a synergistic effect among organizations in the San Gabriel Valley, across sectors, that include health care systems, education, government, business and non-profit, as well as community stakeholders.
HSGV embraces the many assets of the region, and as a result, convenes this annual forum to highlight the many cross-sector initiatives and best practices in our region.
In 2021, Roadmaps and Intersections went virtual because of the pandemic. Held May 7, 2021 over Zoom, this year's conference featured a shorter 2-hour format packed with dynamic speakers under the theme, "Individuals and Communities—Achieving Health and Wholeness Together."
The pandemic has exposed the long-standing inequalities that cut across multiple levels of society, leading to adverse outcomes for the most vulnerable among us. This year's theme brought speakers today from health care systems, education, business and non-profits to discuss the intersection of equity and health and how social determinants impact health and wellbeing.